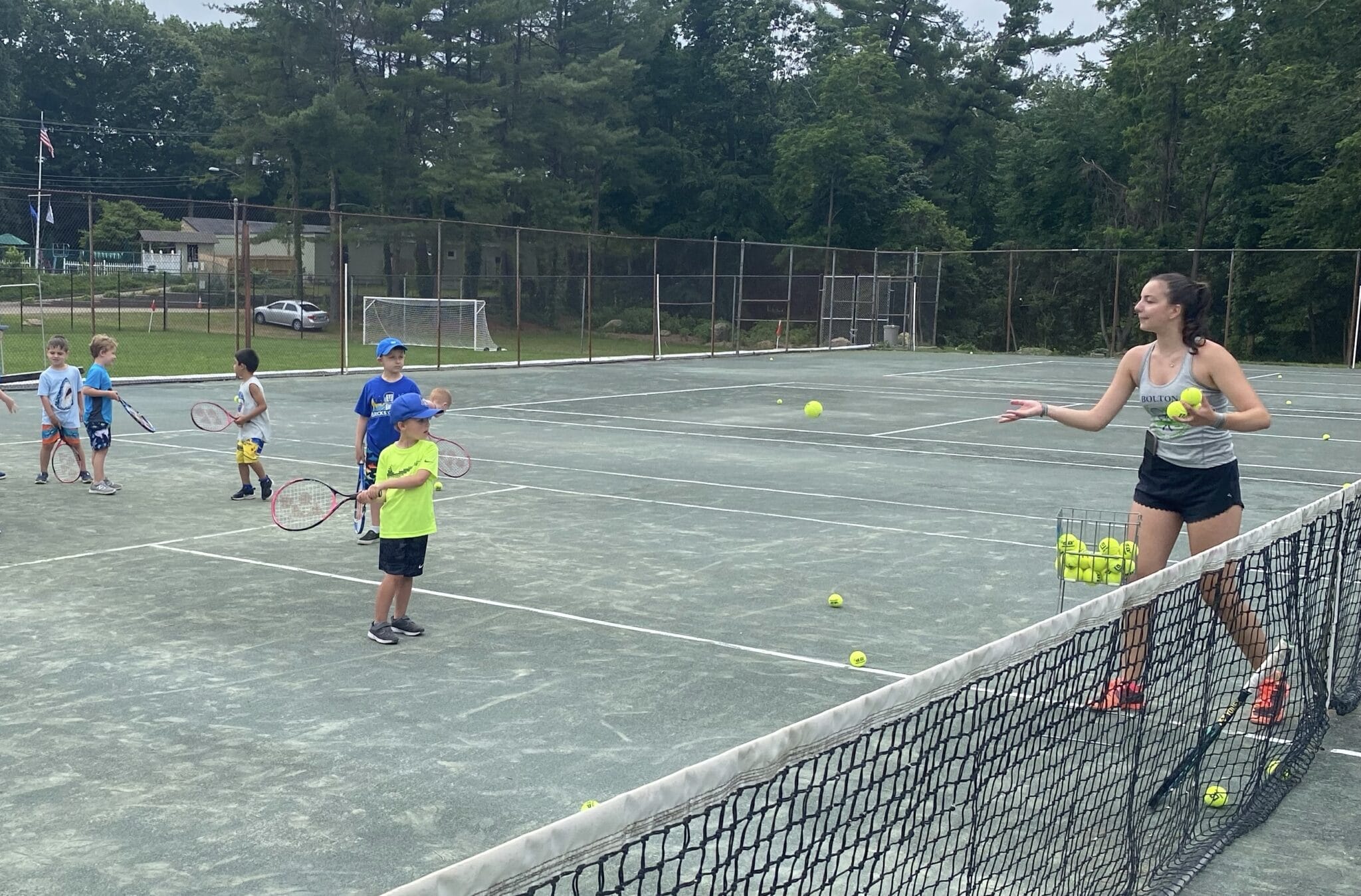 Glenbrooke Tennis Program 2022: Re-Vamped!
 In 2022, The Re-Vamped Glenbrooke Tennis Lessons are sure to be a hit again with all at Glenbrooke! Ran by energetic, high school and college tennis players, Glenbrooke tennis lessons will be loaded with fun and games, while developing skills. 
The Glenbrooke Tennis Lessons focus on developing basic to intermediate tennis skills including racket control, forehand and backhand hits, serving, the rules of tennis, all through gameplay, practice, and fun games!
Our brand new tennis instructors bring high energy and will be sure to engage children in fun, small group tennis lessons and games while also building great relationships and sportsmanship.
For any youngster interested in learning the basics of tennis or developing their tennis skills you couldn't find a happier and more engaged group to be with than those in the Glenbrooke tennis program!
Tennis lessons are for 6 weeks as follows:
Monday through Thursday.
Starting Monday June 20 thru
Thursday July 28.
10:35-11:15 "The Super Spinners"  Ages 11-18
11:20-11:50 "The Mini-Nets" Ages 4-7
11:55-12:30 "The Lobsters" Ages 8-10
(Times subject to be adjusted based on registration)